Spoken Word Poetry
Spoken word poetry combines my love of words and voice into short five minute bursts of expressive and sometimes (though not always) rhyming, stories and rants.
Between the Lines
This is my love letter to every creative out there, and a request that we start supporting one another in our dreams.
On Falling: Some Safety Considerations
A somewhat neurotic love poem about my attempt to capture glitter, and hold onto it forever.
Bottomless 
After jumping into a lake rumoured to have no bottom, I was bitten by an imaginary monster so hard I started to bleed.



Reflections
Growth has always felt creative to me, involving (for lack of a better word) a magical interchange between surrender and decision. There is a lot more to growth than just following a list.
This portion of the blog features my introspective writings about my own experiences with growth, creativity, death of self, love, hate, fear, and desire.
I post a new reflection once a month (this adjustment in their frequency was put in place in January 2017 to allow myself adequate time for reflection, and in order to respect the integrity of this very personal project).
---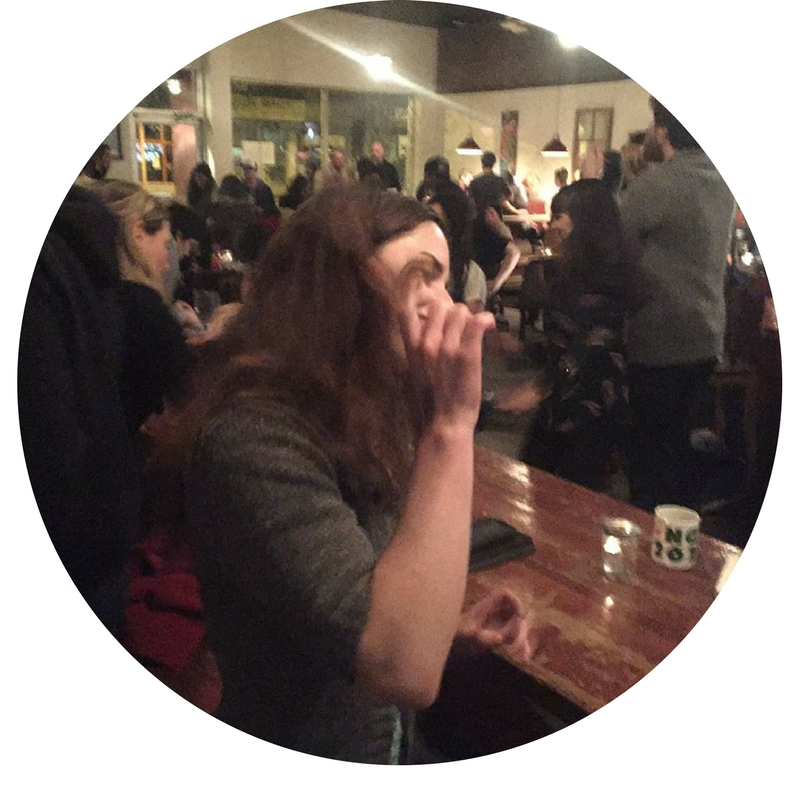 About Me
My name is Christine Bissonnette, and I grew up in Sackville, Nova Scotia. I received my bachelor's degree in theatre and creative writing from UNB. l'm currently 27 and live in Vancouver, BC.
Find me elsewhere on the web:
Interviews With Creatives
From June 2014 to January 2016 I sat down with over 50 creatives from Canada and the US to talk to them about their intimate experiences with creativity, fear, and desire.
---
Join My Mailing List
If you would like me to send you an email when I've released a new poem or reflection,
fill out the information below.
You can also follow me on Instagram.