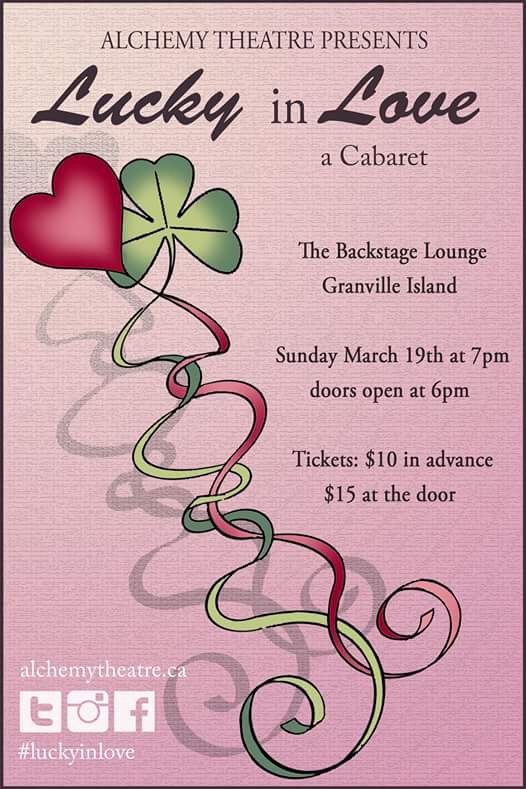 LUCKY IN LOVE CABARET
On March 19th, I will be appearing in Alchemy Theatre's Lucky in Love Cabaret at The Backstage Lounge in Granville Island, BC.
I will be performing two poems.
On Falling: Some Safety Considerations
Left Opened
On Falling is a neurotic love poem about my attempt to capture a love akin to glitter, and hold onto it forever.
Left Opened is a brand new poem about by experience with anxiety.